THE BRITISH FUCHSIA SOCIETY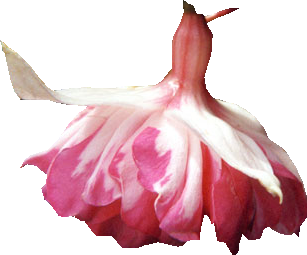 SHOW OFFER NOW OPEN TO NEW MEMBERS. JOIN NOW AND YOUR MEMBERSHIP CONTINUES TO 31/10/2021



This has probably been one of the most challenging times for the society in its history. The loss of good friends of the society such as Jack Lamb, Sid Garcia, Mike Hutchins and Willi Grund, the COVID 19 restrictions which are dominating our lives at present and restricting all our activities. I cannot think of any year that has been so affected since the Second World War soon after the Society's formation.

It has meant cancellation of the AGM, the early roadshows, judges' meeting, SIG meetings, and as I write the five of our eight national shows, with the others being still very uncertain at present. The next committee meeting is at the end of June is going to be held over Zoom which will be a new experience for us! Looking forward I am not sure what events we will be able to run this year or if we will be able to have a re-arranged AGM. The next year's AGM has been booked again at the West Monkton Village Hall on Saturday 27th March. There was an intention to hold it in Scarborough next year, but the society would have been exposed to a potential loss of £3000 if it was cancelled again and the trustees did not wish to take that risk. Hopefully, we will be able to go back to this in a future year. In the event we cannot rearrange an AGM for this year, we will publish all this year's reports in the Annual and carry this year's business over to next year.

Shortly all members will receive the Summer Bulletin and and a copy of the updated Basket and Hanging Pot leaflet in the full colour trifold format.
Update 26/6/2020 The remainder of the Summer Bulletin and leaflet was finished this morning with the new franking machine and is now in the post. You should get them next week.
Thanks to Carol Paul and Brenda Munro for completing this.
Our apologies for this delay.

In the meantime, please keep on growing and enjoying all of your fuchsias. Use the Facebook pages, especially the fuchsia friends gossip page to keep in touch and post up some pictures of what you are growing. Above all please keep yourselves safe.




TOP TEN SHOW VARIETIES (2019)
Greenhouse
The greenhouse needs to be well shaded and well ventilated. Wet the floors on hot days to increase the humidity.
Any plants you are still growing for show, need to be stopped at the appropriate time.
Turn plants through 90° every few days.
Keep an eye out for any pests and treat as soon as seen. Keeping the humidity up will discourage Whitefly and Red Spider Mite
A regular spray of the plants with SB Plant Invigorator will also help to discourage Whitefly, Red Spider Mite and Aphids.
Outside
Fuchsia grow better outside at this time of year
Your hardy fuchsia planted in the garden should be starting to flower now. The recent rain in the areas which have been very dry should freshen them up.
Keep removing the dead flowers, seedpots (berries) and any yellowing leaves on any flowering plants in containers to keep them flowering.
If they do not have slow release fertiliser included in the compost feed them regularly with a balanced fertiliser.
For showplants growing outside in pots/baskets, make sure the are in something that will keep them upright and turn plants through 90° every few days
If these plants are "double potted", lift out the inner pot regularly to prevent the feeder roots growing into the double pot.
Keep an eye open for any pest and disease and treat as soon as you see it.
For plants that were being grown for shows that have been cancelled, just enjoy them or bed them out. Select the best plants and give a few of the others away.
The plants you have decided to keep and are unable to show, cut them back in mid-august to get back into the green and grow on for next year.
Keep your eyes peeled for any signs of FGM damage and cut this out as soon as seen and burn the cut material.
Most Important! Continue to enjoy your fuchsias