THE BRITISH FUCHSIA SOCIETY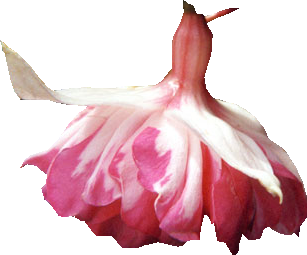 WELCOME TO THE BRITISH FUCHSIA SOCIETY. IF YOU ARE INTERESTED IN JOINING PLEASE VISIT OUR MEMBERSHIP PAGE



Winter 2021

There is a regular Zoom meeting for Fuchsia Friends on Zoom on Friday nights from 7 to 9pm. If you are interested, please contact Carol Gubler or send her a message from the Facebook page.

This winter has been worse than any of us could have imagined in terms of the pandemic. It looks as if this will continue to affect us through 2021, with the recent that the Malvern Spring show has been cancelled and the RHS Chelsea show has been moved to the Autumn overlapping the Harrogate and Malvern Autumn shows. I hope you are all well and keeping yourselves safe.

I have updated the society's own events page on the website, but all of these will be subject to change or cancellation depending on the vaccine rollout and where we are with national restrictions. We hope that this year some of the events will be able to go ahead. However, the AGM will not be possible to hold as a physical meeting and instead will be done as a virtual meeting. Details will follow in the Spring Bulletin which should reach you around the end of February.

For those of you growing in a cold greenhouse, if you managed to protect your plants from the cold then they are probably already beginning to shoot. Keep the plants moist and spray the wood with warm water on sunny morning to encourage the dormant ones to shoot. If they were not re-potted in the autumn and you wish to re-pot, wait until they are shooting well. You should be able to take cuttings in March in the cold greenhouse in a cold propagator.

Why not have a look at the links page and visit some of the fuchsia nursery websites and see what they have new for next year. Some have a catalogue or lists you can download as a PDF file, others you may have to contact for a printed copy sending an SAE or stamps to a certain value. Many of those that advertise will also have details in there adverts in the Bulletin. Some nurseries open early in the new year, other send out by mail or carrier. Getting your order in early means you will get your plants early the next year as soon as the weather is suitable to post them out. If you have ordered plants in by mail order, unpack them as soon as possible after delivery. Treat them very gently for a few weeks until they acclimatise to your growing conditions and be careful not to overwater.





TOP TEN SHOW VARIETIES (2019)
Heated Greenhouse
The greenhouse needs to have clean glass to maximise light.
Keep plants as far apart as possible and avoid leaves touching. Ventilate the greenhouse as much as possible, espeacially if using gas or paraffin heaters.
Turn plants through 90° every few days.
Keep an eye out for any pests and treat as soon as seen. Whhitefly and aphids will reproduce rapidly as greenhouse temperatures rise. Remove any yellowing or fallen leaves promptly.
A regular spray of the plants with SB Plant Invigorator will also help to discourage Whitefly, Red Spider Mite and Aphids.
Take cuttings from suitable growth as the opportunity arises.
Ensure you have sufficient fuel/spare gas cylinders. Greenhouses with overwintering plants in green leaf shoud be kept at a minimmum of 4°C. Triphyllas and some species may need higher minimum temperatures
Cold Greenhouse
Keep dormant plants protected from frost by covering with fleece on frosty nights. Each layer gives 1-2°C frost protection.
In bitterly cold weather some minimal heating may be needed to prevent temperatures falling to the point the plants are killed
Frost-Free Storage
Check the plants every one to two months. The root balls of dormant plants should be kept moist, not dry not soaking wet
Outside
Ensure any pot plants you wish to keep are cut back and protected
Your hardy fuchsia planted in the garden should should be cult back by a third.The main prune is done in the spring
If you hardy plants have had a serious Fuchsia Gall Mite infestation cut them back hard to the ground and burn all the removed wood.
Most Important! Continue to enjoy your fuchsias