THE BRITISH FUCHSIA SOCIETY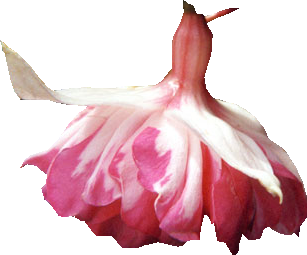 WELCOME TO THE BRITISH FUCHSIA SOCIETY. IF YOU ARE INTERESTED IN JOINING PLEASE VISIT OUR MEMBERSHIP PAGE


Spring 2022

It has been a fairly mild winter in the south again, although it has been colder in the north. The worst aspect has been the lack of light and the amount of rain we have had. As I write this the temperature has risen sharply in mid-February, causing the hardy fuchsias to start to move. I will not cut them back hard until early March. I have seen some greenfly and white fly in the greenhouse. The greenfly always seems to be worst in the heated propagation areas. If you have similar, make sure you eradicate them or in March you will have a population explosion.

Types of compost are going to be an issue as composts containing peat will be no longer supplied after mid-2023. There are many more peat free composts coming onto the market now and I am sure the Editor would be very interested to hear about you experiences with any of the newer ones. I have found Melcourt SylvaGrow to be quite good but remember you will probably need to alter your watering and feeding regime with a new compost.

For those of you growing in a cold greenhouse, if you managed to protect your plants from the cold then they are probably already beginning to shoot. Keep the plants moist and spray the wood with warm water on sunny morning to encourage the dormant ones to shoot. If they were not re-potted in the autumn, if you wish to re-pot, wait until they are shooting well. You should be able to take cuttings in March in the cold greenhouse in a cold propagator.

The Spring Bulletin should be with you around the end of February and included will be the calling notice for the AGM and your membership card. Your membership number will be on the front of the envelope, so please write the number on the card(s). I will put up and item in the news and on the Facebook page when they have been posted

Why not have a look at the links page and visit some of the fuchsia nursery websites and see what they have new for this year. Some have a catalogue or lists you can download as a PDF file, others you may have to contact for a printed copy sending an SAE or stamps to a certain value. Those that advertise will also have details in their adverts in the Bulletin. Some nurseries open early in the New Year, other send out by mail or carrier. If you have ordered plants in by mail order, unpack them as soon as possible after delivery. Treat them very gently for a few weeks until they acclimatise to your growing conditions and be very careful not to over water. If they have suitable growing tips, take some tip cuttings as insurance.

Please note the Top Ten Show varieties below is based on the 10cm, 13cm and 15cm pot classes at the seven BFS National shows held last year only. So treat with caution!



TOP TEN SHOW VARIETIES (2021)
Heated Greenhouse
Remove any old or yellowing leaves and treat any pests or disease as soon as seen. Aphids can be a difficult problem in the spring if they become established.
Ventilate the greenhouse whenever possible! It is alway advisable to have some minimum ventilation. An electric fan will keep the greenhouse air moving.
Take cuttings from suitable shoots.
Pot up rooted cuttings and pot on plants as the roots part fill the pot. Ensure show plants are in their final post and quite pot bound at the penultimate stop.
Turn plants through 90° every few days.
Keep the glass clean to maximise light.
Apply a thin coat of shading to the glass in April as the conditions warrant.
Keep whips growing. When they have reached the desired height remove the growing tip leaving 3 to 5 sets of side shoots 3 for a small standard and 5 for a large. Stop the side shoots at 2 pairs of leaves for the bottom sets and one pair for the top set. Continue to stop at one to 2 pairs of stops to build up the shape of the head.
Stop show plants at every one to two pairs of leaves building up the shape. Move them outside on suitable days to harden up the growth.
Any plants for outside containers and decoration, don't stop them any more after late March or you will delay the flowering. Plant up any containers.
Cold Greenhouse
Plants should be coming back to life in the warming greenhouse, encourage shoots to break by misting plants with warm water on sunny mornings.
Be prepared to protect plants protected from frost by covering with fleece on frosty nights. Each layer gives 1-2°C frost protection.
Acclimatise any new brought in plants to your conditions. As they have probably been in a warmer environment, they may receive a check to their growth.
Follow the other tips under heated greenhouse as the conditions allow.
Frost-Free Storage
Get plants out of storage and remove any long white shoots. Stand plants outside on suitable days to encourage new growth.
Outside
Garden hardy fuchsias should be cut back hard to the ground in March in the South and early April in the North