THE BRITISH FUCHSIA SOCIETY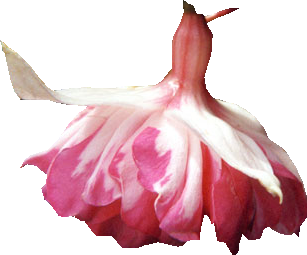 WELCOME TO THE BRITISH FUCHSIA SOCIETY. IF YOU ARE INTERESTED IN JOINING PLEASE VISIT OUR MEMBERSHIP PAGE


Summer 2021

The weather this year has been challenging! First April was quite bright and sunny but with cold overnight and day temperatures. May was cold and wet for most of the month with grey skies. The last few days of May and the first two weeks of June have been very warm with record temperatures but the last week has been cooler and wetter with very heavy thunderstorms in the South, Southeast and East. I hope all your fuchsias are surviving and growing well. Hardy fuchsias in the garden despite their delayed start are now coming into flower.

Another challenging month with the rise of the Delta COVID variant, which has meant that "freedom day" has been delayed until 19th July although there is a chance if things go well it could be two weeks earlier.

We are hoping currently that most of the BFS national shows will go ahead in 2021 but we still cannot be certain so please keep an eye on the news items and the BFS Facebook page for any updates. The show schedules except for Harrogate can be downloaded from the members pages.
The 2021 "show offer" on membership is now open and any new member joining from now to the end of October 2021 will have their membership continue to until 31st October 2022. You can join via our membership page using the online form and PayPal or download a membership form and send to the Secretary with a cheque.

The Summer Bulletin will be posted out to all members on Tuesday 29th June and will include the new updated cultural leaflet on the fuchsia species, for which I must thank Andrew Cathcart for all his help in putting together. Leaflets on the Encliandras and Triphyllas are also in preparation and will be sent out to all members with the Annual at the end of October.

Finally, I would like to pass on the society's best wishes to Terry Cook who has decided to resign from committee for health reasons. We hope we will see Terry and Kath at some events through the summer if he is well enough.



TOP TEN SHOW VARIETIES (2019)
Greenhouse
Remove any old or yellowing leaves and treat any pests or disease as soon as seen. Whitefly can be a difficult problem in the summer if they become established.
Ensure the greenhouse has suitable shading and good ventilation. Some growers remove some glass from the apex ends of the greenhouse and cover with netting.
Turn plants through 90° every few days.
Damp down the greenhouse floor and benches to keep up the humidity in the greenhouse. This will also discourage red spider mite.
A regular spray of the plants with SB Plant Invigorator will also help to discourage Whitefly, Red Spider Mite and Aphids.
Preferably water your plants in the early morning, not when the greenhouse is in full sun in the middle of the day. Any plants which flag despite not being dry, do not give them more water, but move them to a cool shady place
It is generally too hot in June, July and August to take good cuttings. Wait until the late summer and early autumn to take them.
Outside
Garden hardy fuchsias should now be coming into flower. Keep any beds hoed through to keep down weeds. A second application of granular balanced fertiliser can also be hoed in in June. Established hardy fuchsias should not need any watering except in an exceptionally long dry spell. Newly planted hardy fuchsias should be given a good soak weekly until established
Any decorative pots, planters, baskets etc should be kept watered and fed regularly. Remove any dead flowers or forming berries (seedpods) to ensure that the fuchsias will continue to flower.
Any tall structures e.g. standards which are growing outside, ensure they are well supported to prevent them blowing over and being damaged.
Most plants grown for show, should have had their finals stops except for the September shows. These will be made towards the end of June and early July. As a rough guide 60 days for singles, 65 to 70 days for semi-doubles and 70 to 75 days for doubles. However, some cultivars will behave differently needing shorter or longer times, so you need to get to know the varieties you are growing
Keep a close eye on outside plants for any signs of growing tips being infected with fuchsia gall mite, especially after strong winds. If any tips are found to be infected, cut them back thee nodes below the damage and spray the plant with a pyrethroid based insecticide.
Most Important! Continue to enjoy your fuchsias