THE BRITISH FUCHSIA SOCIETY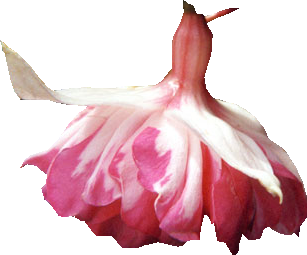 MEMBERSHIP RENEWALS FOR THE 2021/2022 YEAR ARE DUE FROM 1ST NOVEMBER 2021. PLEASE REMEMBER TO RENEW BY THE 31ST JANUARY


Winter 2021

Membership Subscriptions are now due for members who didn't join on a show offer or have already renewed. Membership renewal forms are on their way to you with the Annual. You may also renew via PayPal using the membership page on this website.

The society managed to run all the planned shows for 2021, although some changes to protocols were needed. Many thanks to all who supported either by visiting or exhibiting at the various shows. Exhibitor numbers were a bit down, mainly due to some of the shows being finalised at short notice, or some members still not feeling comfortable with mixing.

As I write this after a very warm but rather wet October at times, it seems a brief snap of winter has arrived at the beginning of November. I hope you all got your prized plants safely tucking up in the greenhouse.

Your hardy fuchsia planted outside can be trimmed back by one third once the the leaves have been blackened by the frost and cut back hard in the early Spring. For those who have fuchsia gall mite in their areas or who have had it on their plants this summer may prefer to cut back their pants hard now, disposing or burning the stems which have been taken off, to give the fuchsias a good chance of coming back clean next year.

The specialist nurseries will soon have their new catalogues out or their websites updated with any new additions or releases. A good time to have a browse through and order anything you want early for next year.




TOP TEN SHOW VARIETIES (2019)
Greenhouse
The greenhouse needs to have clean glass to maximise light.
Keep plants as far apart as possible and avoid leaves touching. Ventilate the greenhouse as much as possible, espeacially if using gas or paraffin heaters.
Turn plants through 90° every few days.
Keep an eye out for any pests and treat as soon as seen. Remove any yellowing or fallen leaves promptly.
A regular spray of the plants with SB Plant Invigorator will also help to discourage Whitefly, Red Spider Mite and Aphids.
Check plants for any signs of vine weevils (Plant loose in compost or fine dust on surface). Repot in fresh compost and destroy any weevils found.
Take cuttings from suitable growth as the opportunity arises.
Ensure you have sufficient fuel/spare gas cylinders. Greenhouses with overwintering plants in green leaf shoud be kept at a minimum of 4°C.
Outside
Ensure any pot plants you wishe to keep are cut back and protected
Your hardy fuchsia planted in the garden should should be cult back by a third.
If you hardy plants have had a serious Fuchsia Gall Mite infestation cut them back hard to the ground and burn all the removed wood.
Most Important! Continue to enjoy your fuchsias